Making the Buy
Baggage Carousel Advertising, is available in over 75 US markets, some Caribbean Islands and Canadian Provinces. DoubleTake Marketing is the exclusive provider of the patented AdSpresive Graphics.
Campaigns can range in length from a short term buy for a convention, to a multi-year branding campaign.
Our operations teams produce, install and maintain carousel graphics in each airport. Ad Baggage Carousel Advertising to your next campaign! Available through: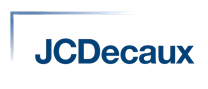 Call us anytime if we can answer questions regarding availability, configuration, operation of a carousel campaign, or to help find the right advertising company to coordinate the buy. Our helpful staff is ready to help make your campaign a revolving success!